Recently after video of a Kota student shooting himself before committing suicide is trending on the web like a blaze and has put us many under the dilemma of self-righteousness after this terrible incident happened on Thursday, October 13, 2016. Aman Gupta, a 16-year-old student from Bihar was preparing for medical entrance examination at ALLEN institute in the city and was constantly under parental pressure and this video shows us how a blissful and happening life of a teen is destroyed under the burden of books. Every year around 1.75 lakhs students come to Kota in order to secure a seat in a dream institute and most of them are the ones who were forced to take engineering and medical subjects, killing the creativity of a student in the process. This is the 14th suicide case by a student in Kota since January, all of them were those who failed to perform and were constantly under parental pressure. According to a report, Indian youth are at the top of the stats in committing suicide throughout the world.
1.) Every year around 30 to 40 people per 1,00,000 Indians between the age of 15 to 29 commit this unwanted sin.
2.) Leading cause of suicides according to a report of National Crime Bureau are as follows: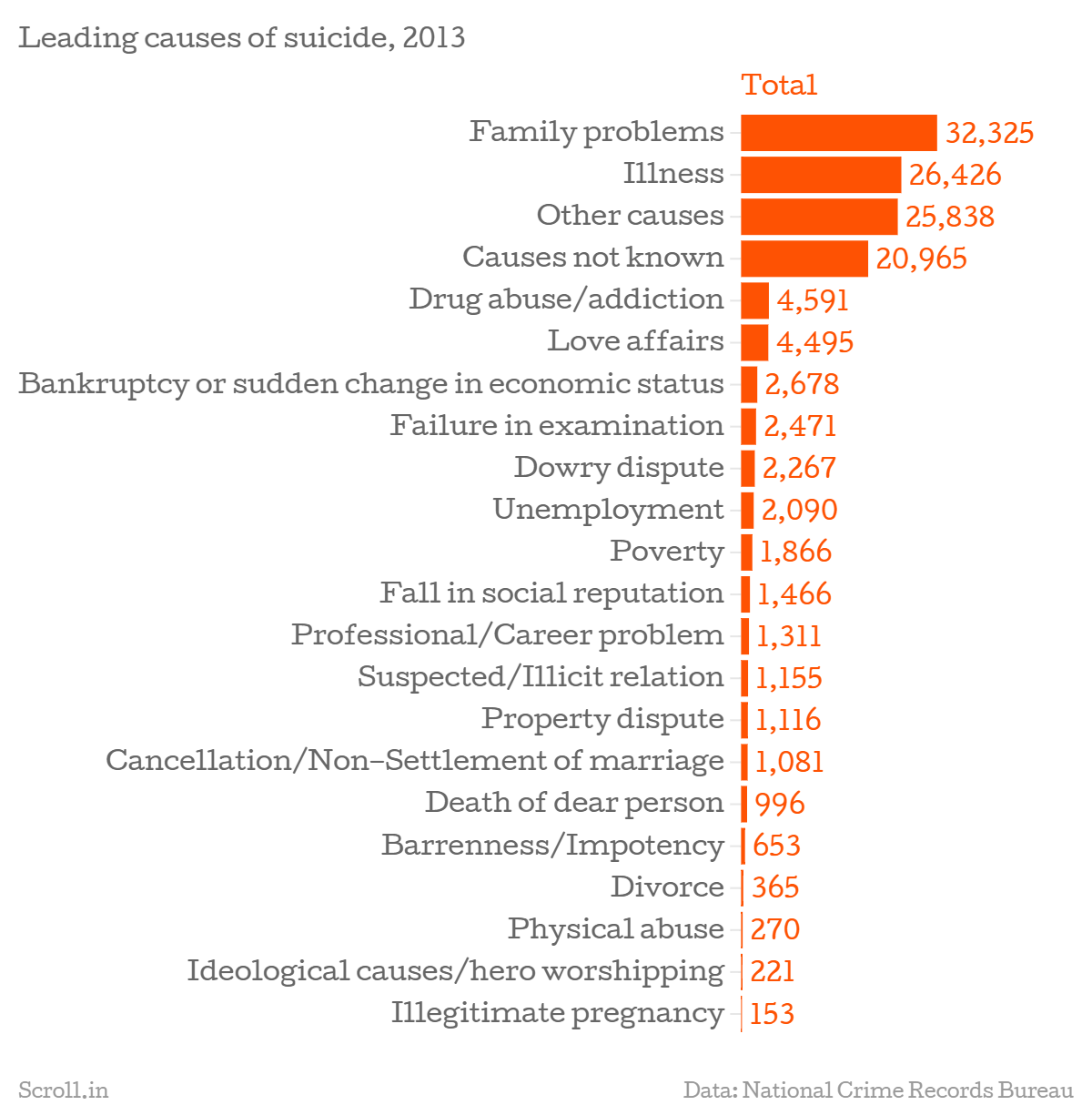 (
Image Source: scroll.in
)
3.) Suicide is the top cause of death in young people.
Further, over recent years suicide rates have increased due to cut-throat competition and desire for a well-paid job among students. It's the high time that we, as individuals of society , must undertake proper measures and parents also must understand this fact that a lucrative career option might not work every time for every individual and may end up causing a fatality.